Azwood Energy
Gold member
in categories Wood fuel supply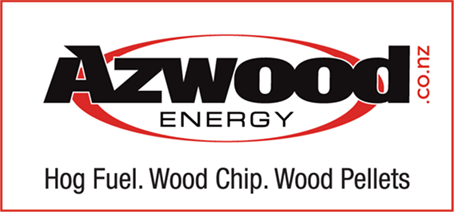 At Azwood we consistently provide our satisfied customers with high quality wood pellets which surpass the AS/NZ Standard. We are committed to helping our consumers reduce emissions with efficient, consistent heat from our wood pellets. Firetime pellets are known to burn longer and hotter, producing a superior pellet, second to none which helps keeping your home warm & healthy and leaving the environment clear & clean.
Azwood is a business interested in being innovative and keeping NZ a clean country, producing environmentally friendly, renewable products which will ultimately help reduce the usage of unnatural and mined products.
Azwood has access to an excellent & abundant supply of natural renewable wood products - situated in the Nelson, Middle of New Zealand, we work with the top freight companies, to distribute our products around NZ.
We deliver our products to our clients on time, in full. We are confident in our product & service
We have a vision of providing paramount service marked by simple honesty, hard work & great attitude.
We understand the importance of customer service and assure you it is at the top of our priority list.
Mission, Values & Vision
Our mission – to demonstrate the meaning of giving. To Give.
Our values – service that customers celebrate, and are enthusiastic to refer to anyone.
Our vision – expanding our customers, providing quality in-demand products which will expand our revenues 300% in 3 years.
Links to capabilities and other information about the company
Brochures and articles
video clips
---
Website:
http://www.azwood.co.nz/
Contact: Gemma Brewerton/Brook Brewerton
By email:
brookb@azwood.co.nz
By phone: 0800 299 663
Company activities:
Wood fuel suppliers
Accreditation achieved:
Wood energy advisor, Wood fuel supplier