Webinar: A paradigm shift to circular economy decentralised resource recovery from wastewater, presenter Iemke Bisschops, LeAF, Netherlands
Posted by

Anne Phiri

on Monday, 10 January 2022
New Zealand water sector can lead the path to a circular economy with decentralised energy and resource recovery from wastewater.
Growing New Zealand cities are putting pressure on the existing wastewater infrastructure. Centralised wastewater treatment has historically been driven by the need for compliance with regulatory requirements. The drawback of centralised systems are high operating and maintenance cost and high load on the environment at the point of discharge.
Decentralised wastewater systems can be centred around the principles of circular economy with recovery and local reuse of resources and energy. Decentralisation can encourage customisation and innovation.
RUN4LIFE is a collaborative project funded by the European Commission with a goal of demonstrating a decentralised energy-positive recovery of up to 100% of NPK nutrients and >90% of water from separated black water, kitchen waste and grey water. The project has 3 proven and innovative technologies and 12 resource recovered products generated at the 4 demo sites (in Vigo - Spain, Sneek - Netherlands, Helsingborg – Denmark and Ghent - Belgium). Each exploited through a commercial route.
RUN4LIFE has gone beyond technical implementation and promoted market uptake by proactive risk mitigation, new business models, social and organisational innovation and including end-user perspective (fertiliser companies, farmers, sustainable building developers, wastewater treatment managers) to achieve real use of the obtained products
This webinar presents the concept of the RUN4LIFE project, including presentations from all four demonstration sites with their individual and collective learnings regarding the technological feasibility, social acceptability, legal and regulatory barriers for implementation. Transferability of this concept into the New Zealand context will be discussed at the end.  The Bioenergy Association invites anyone interested in how decentralised systems can contribute to sustainable and circular bioeconomy in New Zealand to attend this webinar.
Webinar format and registration
You must complete and submit a registration form for each session in order to receive your unique link to join the webinar on 15 Feb and the Q&A session on 17 Feb.  Use the following links to access the registration forms
Tues 15 Feb at 2pm (NZ time) - (Note that this session will be recorded and a link will be sent to all who have registered).  Register here
Thurs 17 Feb at 7pm (NZ time) - Q&A with the main project coordinator as well as representatives from all four demo sites.  Register here
About the presenters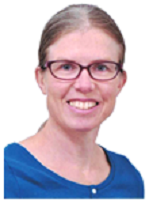 Iemke Bisschops works at LeAF in Wageningen, the Netherlands, an independent research and consultancy agency in the field of resource recovery from wastewater and organic residues.  She is the RUN4LIFE project communication manager.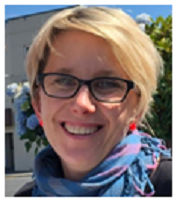 Alzbeta Bouskova is the convener of the Biogas Interest Group. With her academic and professional background in waste to energy and wastewater treatment, she focuses on promoting sustainable waste management solutions in the public and private sector in New Zealand and overseas.