Webinar 180926: Evaluation of heat plant opportunities
Posted by

Anne Phiri

on Friday, 10 August 2018
Date:
2pm (NZST) on 26 September 2018


Attendance at this webinar is FREE courtesy of EECA Business
The webinar will be held on 26 September 2018 at
2pm (NZ time),   10am (AWST),    11.30am (ACST),   12noon (AEST)
You must register in order to connect to the webinar.  Use the following registration link
Heat plant are long term investments with economic lives often over 30 years. This means that the evaluation of technology options needs to take into account the life-cycle costs and benefits of each option.
Bioenergy Association has prepared a best practice Technical Guide for life cycle analysis of heat plant projects.  This Guide is intended to provide guidance to advisers and decision makers considering installation of heat plant, and provide a methodology and tools for:
The evaluation of the costs and benefits of the available options for heat supply over the life of a facility and the selection of the best option
The comparative lifetime costs of heat from plant fuelled by electricity, gas, coal and biomass over the project lifetime, and
The preparation of the financial business case for the heat project as a basis for obtaining project approvals
The standardised framework for evaluation provided in this guide will ensure that comprehensive evaluations are undertaken, while providing the basis for consistency of decision making. The Technical Guide includes an Excel based analysis tool for users, as a basis for financial and risk analysis and presentation of the results.
The lifecycle analysis is based on identification of the levelised cost of energy (LCOE) through discounted cash flow analysis of all financial aspects of the heat project, plus the identification of the non-monetary and intangible benefits  of externalities.
This webinar is to workshop the draft Technical Guide 14 - Evaluation of heat plant opportunities and discuss it prior to finalisation.
About the presenter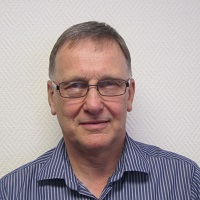 Mike Suggate has more than 40 years of management, commercial and technical experience gained in a wide range of energy, manufacturing and distribution businesses. 
Mike has strong commercial and financial skills and a focus on project business case analysis and writing. He has applied his extensive business management and project development experience, and extensive technical expertise covering all energy and electricity technologies to advising on the commercial development of energy opportunities.   
---
Continuing Professional Development: The Bioenergy Association supports members by providing opportunities such as this webinar that contribute towards Continuing Professional Development and maintaining registration as a biogas adviser.  Contact the Executive Officer for more details.
Technical Programme: The technical programme is to ensure that bioenergy sector practitioners across New Zealand and Australia are aware of the technologies available and best practice application.  If you have a topic which you would like discussed contact the Executive Officer.  This is a joint programme of Bioenergy Association and Bioenergy Australia.
Bioenergy Knowledge Centre: Use the Bioenergy Knowledge Centre to search for conference proceedings, webinar presentations and reports relevant to New Zealand, Australia, SE Asia and the Pacific bioenergy sectors.