Webinar180404: Opportunities for utilising municipal organic waste
Posted by

Anne Phiri

on Monday, 26 March 2018
With minor modification municipal waste water treatment facilities can reduce waste to landfull and greenhouse gas emissions.


Attendance at this webinar is FREE courtesy of EECA Business
A review of the opportunities for modifying existing waste water treatment facilities to take greater volumes of trade waste shows that there are a number of facilities which can be modified before 2030 and make a big dent in the amount of trade waste going to landfill. The free rider is the amount of methane emissions that can be avoided as a greenhouse gas.
Attendees of this webinar will gain an understanding of:
the opportunities for modifying existing waste water treatment facilities to be able to accept greater volumes of trade waste;
the extent of reduction of investment and operating costs achievable;
the reduction in methane emissions as a greenhouse gas contributor;
the likely economics of this type of initiative and the amount of international carbon credits which would not have to be purchased with no benefit to the NZ economy.
Related report
Report of an investigation for Bioenergy Association of the waste-to-energy opportunities within New Zealand - read the report
About the presenter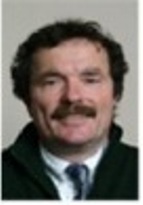 Jurgen Thiele is the Business Unit Leader - Waste Recovery at Calibre Consulting
Jürgen completed his PhD in Microbial Biotechnology in 1982 in Germany. Since then he has led anaerobic digestion research & process design teams in the United States (Michigan Biotechnology Institute), Germany and New Zealand (University of Otago and CPG New Zealand). Jurgen now works for Calibre Consulting and in recent years has had a close involvement in the design and implementation of regional Waste to Energy facilities in New Zealand, Australia and Asia including the Camellia biomass project in Paramatta, the commissioning of the new thermophilic digesters at the Christchurch WWTP and the Palmerston North sludge digester plant upgrade to digestion of fatty waste.
---
Continuing Professional Development: The Bioenergy Association supports members by providing opportunities such as this webinar that contribute towards Continuing Professional Development and maintaining registration as a biogas adviser. Contact the Executive Officer for more details.
Technical Programme: The technical programme is to ensure that bioenergy sector practitioners across New Zealand and Australia are aware of the technologies available and best practice application.  If you have a topic which you would like discussed contact the Executive Officer. This is a joint programme of Bioenergy Association and Bioenergy Australia.
Bioenergy Knowledge Centre: Use the Bioenergy Knowledge Centre to search for conference proceedings, webinar presentations and reports relevant to New Zealand, Australia, SE Asia and the Pacific bioenergy sectors.