Web210630: Replacing fossil fuels with bioenergy for covered horticulture is now mainstream
Posted by

Anne Phiri

on Sunday, 23 May 2021
About this webinar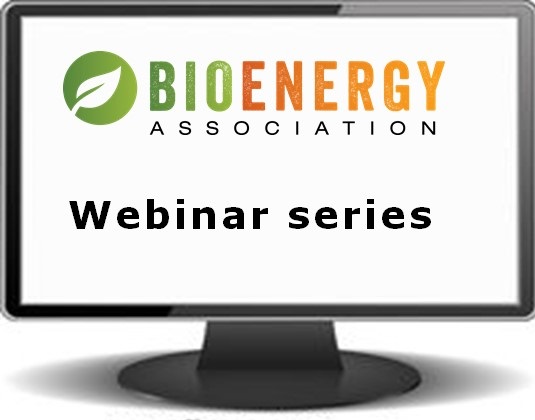 With the large amount of covered horticulture that is transitioning from using fossil fuels to using bioenergy for heating it is time to see what we have learnt from transitions which have already occurred, and share that information with growers who are considering moving from fossil fuels.
This webinar will use a number of case studies to show how successful moving to bioenergy has been and be a forum for asking questions and learning from the best.
The use of bioenergy for heating has been growing over the last decade and now there are a well established foundation of biomass fuel suppliers, consultants and equipment suppliers in most regions. The biomass concept is well-proven and with an experienced partner it can be customised, integrated, and engineered for the needs of your business.
Biomass fuel is fully renewable and can be sustainably sourced for many years into the future. Unlike fossil fuels the user can strategically ensure that their fuel will never run out by partnering with land owners, forest managers, fuel suppliers and even growing their own on any unused land.
Getting the right biomass boiler system and its optimal size depends on specific application characteristics.
With demonstration sites in most regions it is becoming easier to go talk to others. This webinar will help you know the questions you should ask.
Register for this webinar
Registration are essential in order to connect to the GoToWebinar system.  Please use the following link to register.
About the presenter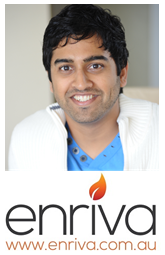 Sohum Gandhi has a Bachelor's of Engineering degree from the University of Victoria, Canada. Since 2004, he has been working within various Australian and New Zealand industries.  His pro-active approach has helped clients around the region evolve in their designs and energy systems. 
Sohum has been increasingly involved with biomas fuels in an attempt to provide clients with renewable and low-cost energy alternatives.  His installed projects to date, offset many thousands of tonnes of CO2 emission annually and save clients millions of dollars in fossil fuel costs.
Sohum is the director of Enriva, a leading Australasian company providing energy systems for industry.  Contact Sohum on email sohum@enria.com.au or website www.enriva.com.au   
Bioenergy Association webinar series
This webinar is one of a suite of three webinars in the current Bioenergy Association Webinar Series.  View others in this series below:
Using bioenergy for industry decarbonisation involves thinking smart, (2pm NZST on 15 June 2021), presenter Jonathan Pooch, DETA Consulting  - Webinar recording available here
CO2 capture and high efficiency biomass energy technologies for greenhouses, (2pm NZST on 22 June 2021, presenters Graham Jolly of Windsor Energy and Kevin Vandewalle OF Vyncke.  Webinar and Registration details here