Advance Boiler Services NZ
Bronze member
in categories Equipment provider, Service provider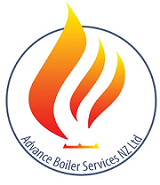 Advance Boiler Services NZ Ltd is a supplier of pressure equipment including boilers and heat exchangers and ORC units.
Partnered with Justsen Pacific (part of the Justsen group) to supply Biomass boilers manufactured in Denmark.
We have been servicing our clients since 2000 and Justsen have been supplying boilers for over 60 years.
Justsen is a highly specialised company. They build advanced incineration plants which utilise the energy in all types of biofuel, in waste sorted at source and in other energy sources. They generate heating from that which would otherwise go to waste and they do so efficiently!
Justsen always supply customised solutions designed to meet specific customer needs, and they thoroughly analyse every single new project to develop the best possible solution.
Partnered with Kaishan to supply ORC units in the Pacific. These ORC units consist of a screw compressor capable of operating on Geothermal, Waste heat or as a steam reducer from 30 bar and lower plants.
There is the Geothermal one well one plant, Waste heat from engines used to produce electricity or factory waste heat above 800C, Steam reducing via an ORC instead of a reducing valve. 
---
Website:
https://www.absboiler.co.nz/
Contact: Kevin Malpas
By email:
kmalpas@absboiler.co.nz
By phone: +64 (0)7 843 4136
Company activities:
Pressure equipment and renewable energy