Curios
Bronze member
in categories Consultant / adviser / designer, Researcher / education, Technology developer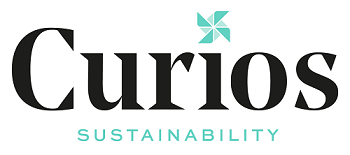 Curios offers a boutique service specialising in individualised sustainability solutions.
What does sustainability mean to you?
Our business model is to be curious and understand your defined business needs to provide a specialised solution.
Sustainability is inevitably linked to cost. Our solutions focus on providing technical expertise to improve your sites utilities through energy efficiency, water reduction, wastewater, and cultural change. Driving productivity through reduction and focused improvement.
We can support your business to transition the high-level sustainability strategy into a meaningful road map that provides tangible benefits to your business.
We strive to identify creative solutions and think outside the box.
---
Website:
http://curios.org.nz/
Contact: Insa Errey
By email:
insa.errey@curios.org.nz
By phone: +64 (0)27 2846192
Company activities:
Specialising in food and beverage manufacturing.