Bioenergy options for NZ - pathways analysis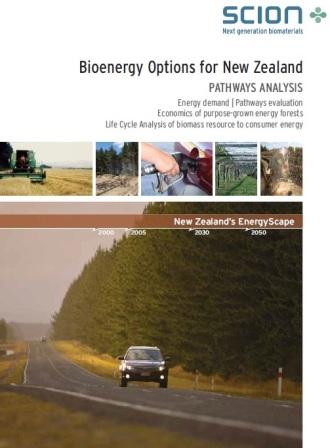 The Bioenergy Options for New Zealand project was initiated to consider the potential contribution of bioenergy to New Zealand's energy future.
The Bioenergy Options work is a part of the larger EnergyScape project which integrates the findings from a range of studies with the aim of considering New Zealand's overall energy options.
This section of the website is restricted to financial members of the Bioenergy Association. To enter it, please enter your username and password in the boxes below. If you would like the system to store this information on your computer for future sessions then tick the 'Remember Me' box (and don't use log out).