Biofuels maker says policies needed to cut carbon
Story copyright © Carbon News 2020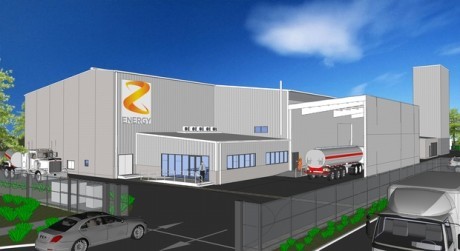 Z Energy's biofuels plant at Wiri, Auckland
FUEL RETAILER Z Energy says direct intervention is the fastest and most effective way to decarbonise the transport sector.
In May, Z Energy announced it was halting production at its biofuels plant at Wiri – the only one in the country - saying competition from companies in countries where biofuels are subsidised is driving up the cost of the tallow it uses as a feedstock.
Last week, a new Government report said New Zealand should be prioritising the development of biocrude and liquid biofuels for heavy transport from woods waste.
But Z Energy says the Government needs to put in place policies that directly support the use of low-emissions fuels.
"Whilst all investigations into decarbonisation opportunities and biofuels are very much welcomed by us, a policy platform that is clearly about causing low-carbon transport choices is what we are focused on advocating for when it comes to any further opportunity for our Wiri plant," a spokesperson said.