Apricus Eco Hot Water & Heating
Bronze member
in categories Consultant / adviser / designer, Equipment provider, Residential heater supplier, Service provider, Technology developer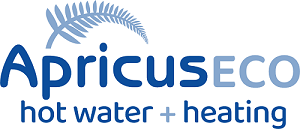 Apricus NZ Eco Energy offer sustainable water heating technologies for central heating and domestic hot water.  Apricus provide practical and affordable solutions for transitioning homes and larger buildings to bioenergy.
Apricus are the NZ distributor of OkoFEN Pellematic and Easypell pellet boilers.  OkoFEN is the  leading Austrian designer and manufacturer of pellet boiler technology.  The product range benefits from the experience and knowledge of over 25 years of research & development, with more than 85,000 units in use worldwide.
Easypell are high performance, cost-efficient boilers for household pellet heating with radiators and/or underfloor.  Easypell boilers can heat houses, hot water cylinders , swimming pools & spas.   They are very convenient, only need refueling every 10 days & ash emptying once a month, in an average home.  Easypell are also an economic option for small commercial projects.
Pellematic boilers are for large residential and commercial projects.  Pellematics are available in a range of models up to 528kW capacity.  They include the world's first pellet boilers with condensing technology and many other innovative, convenient features:
Modulation down to 30% of rated power single boilers & 8% on cascaded boilers
Central heating and domestic hot water provision
Self-cleaning, bottom fed burner plate with automatic ash removal
Automatic vacuum filling of fuel from bulk bag or room
Remote control & monitoring via online module
Containerised options, pre-fabricated & commissioned, fully self-contained fuel storage
---
Website:
https://ecohotwater.co.nz/
Contact: Marcus Baker
By email:
marcus@ecohotwater.co.nz
By phone: 07 3123382 | 021 02750220
Company activities:
Designer, distributor and installer of sustainable central heating and hot water systems using OkoFEN Easypell & Pellematic wood pellet boilers, Apricus evacuated solar tubes and Reclaim CO2 hot water heat pumps.