Conhur Ltd
Bronze member
in categories Consultant / adviser / designer, Waste-to-energy / biogas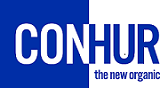 Conhur is the water and wastewater treatment specialist of the Vortex Group of Companies.
We have 13 branches, 190 expert staff and over 30 years experience in management and transportation of wastewater treatment sludge and biosolids. We work with circular economy principles and aim for closed loop solutions.
Our specialty is design and operation of digester biohubs on WWTP, anaerobic digestion of fat, oil and grease and digester capacity upgrade and performance optimisation. We also design and operate pyrolysis solutions to convert biosolids to biofuel and biochar.
We provide consultancy, design and turnkey equipment solution and are present in NZ and Australia (all states). Our track record includes more than 50 successful completed projects.
---
Website:
www.conhur.com
Contact: Jurgen Thiele
By email:
Jurgen@conhur.com
By phone: +64 (0)27 258 6376
Company activities:
Biosolids dewatering, transport and transformation.
Anaerobic digestion. Pyrolysis