Goodwood Limited
Bronze member
in categories Wood fuel supply, Asset owner / operator, Wood processors, Technology developer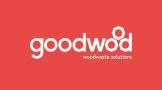 At Goodwood, we specialise in recycling untreated timber wood waste and turning it into value added wood products. Our aim to is to reduce landfill waste through innovative thinking and the creation of premium quality sustainable products. We do good with wood because doing good feels great! Here's how we can work together towards a sustainable future:
Goodwood: specialists in untreated timber recycling and wood waste solutions
Pallet recycling and supply
Biomass woodchip
Premium coloured garden mulch
Playground surfacing
Premium animal bedding
Hog fuel
---
Website:
http://www.goodwoodnz.co.nz/
Contact: Richard Hutchinson
By email:
sales@goodwoodnz.co.nz
Company activities:
Recycling untreated timber and creating value added products.