HeatWise Solutions
Bronze member
in categories Consultant / adviser / designer, Equipment provider, Residential heater supplier, Service provider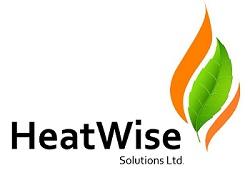 Established in 2016 by Dr Rene Haeberli and Mark Wiseman, HeatWise Solutions in partnership with our European technology partners can design and supply you with the best innovative and environmentally accepted Biomass Boilers, Heat Recovery Units and Clean Air Emissions solutions for your Home, School, Hospital, Pool and Business.
Rene was born and raised in Switzerland and he brings knowledge and experience into HeatWise from working with some of the best innovative companies in Europe.  Rene's passion and determination to reduce the amount of dust emitted by solid fuel boilers has been recognised Nationally with an award in 2015. 
Mark is a New Zealander, an indentured tradesman, starting with the RNZN and moving into the Sawmilling and Biomass Boiler industries as a Project Manager. Mark has gained experience with biomass fuel handling and biomass boilers from 20kW to 23MW in New Zealand and also Australia, is also passionate about Biomass heating as being the solution for the future.
Together Rene and Mark have more than 40 years of industry knowledge, have a desire to ensure that we improve our environment, not only for our current generation, but for the future generations to come. 
---
Website:
http://www.heatwise.nz/
Contact: Mark Wiseman
By email:
mark@heatwise.nz
By phone: 021 620 108
Company activities:
Biomass boiler supply, installation, maintenance, and combustion tuning. Biomass system design consulting. Emissions filter equipment supply, installation and monitoring.