NZ Renderers Group - Meat Industries Association Inc
Bronze member
in categories Consultant / adviser / designer, Organisation / Government (policy)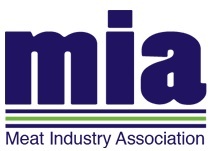 The New Zealand Renderers Group is a semi-autonomous committee of the Meat Industry Association of New Zealand Inc. (MIA). Membership consists of all members of the MIA, together with independent processor or exporter renderers (active members) and associate members.
The purpose of the New Zealand Renderers Group is to further the common interests of the rendering industry and its members through:
Representing the best interests of its members when dealing with international and local government and all industry, regulatory and certifying agencies in respect of all rendering industry matters including all standards, rules, codes of practice and other regulatory and standards issues;

Establishing views and represent the industry on matters relating to the viability and profitability of the rendering industry;

Representing the rendering industry on environment, health and safety and industry training issues;

Providing information on technological developments in the industry to its members;

Assisting in prioritising and funding for research and development projects which will benefit the industry;

Provide input and assistance for industry training to the New Zealand Industry Training Organisation;and

Supporting the generic promotion of New Zealand rendered products in overseas markets.
---
Website:
http://www.mia.co.nz/renderers_gro/index.htm
Contact: Kevin Cresswell
By email:
Kevin.Cresswell@mia.co.nz