Renewable Energy Ltd
Bronze member
in categories Consultant / adviser / designer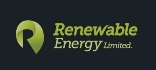 Based in Rotorua; Renewable Energy Limited specialises in the supply and installation of water heating, central heating and energy saving solutions with a strong focus toward the utilisation of renewable energy technologies. Specifically:
Wood pellet boiler installations

Log boiler installations

Solar Water Heating

Solar PV

Hydronic central heating using: Radiators, underfloor heating, fan coil units or hybrid systems.

Other energy sources for central heating and water heating include: Air to water or geothermal heat pumps, geothermal heat exchangers.

Building envelope insulation for domestic and commercial structures.
Renewable Energy Limited is owned and operated by Iain Charity. Iain is a certifying plumber/gasfitter with 25 years' experience and holds an electrical service technicians licence.
---
Website:
http://www.renewableenergy.org.nz/
Contact: Iain Charity
By email:
iain.charity@renewableenergy.org.nz
Company activities:
Wood boiler installations; consulting