SGS NZ
Silver member
in categories Service provider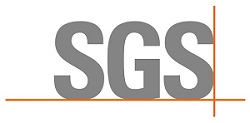 We are SGS – the world's leading testing, inspection and certification company.
We are recognised as the global benchmark for quality and integrity. Our 96,000 employees operate a network of 2,600 offices and laboratories, working together to enable a better, safer and more interconnected world.
Wherever you are, whatever your industry, our experts worldwide provide specialized solutions to make your business faster, simpler and more efficient.
Global Technical Solid Biofuel Expertise
SGS can help you establish a sustainable advantage by offering trustworthy support for solid biofuel characterization.
Allow our global network of expertise in solid biofuel sampling, inspection and analysis assist you with your heat generating needs. Leverage our technical expertise to help you combat long-term climate change.
Local Laboratories
SGS New Zealand has ISO17025 accredited energy laboratories at multiple sites around the country helping NZ transition to a carbon neutral future.
Links to capabilities and other information about the company
---
Website:
https://www.sgs.com/
Contact: Wil Nicoll
By email:
Wil.Nicoll@sgs.com
By phone: +64 27 5108 462
Company activities:
Laboratory testing.