Fonterra signals shift to co-firing with wood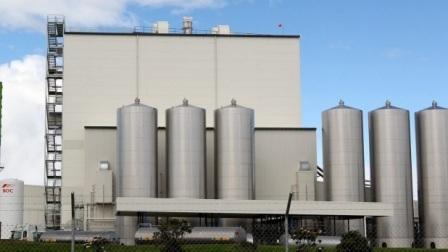 In a welcome announcement, Fonterra recently signaled a long term plan to make a shift to co-firing with wood at their Studholme site (see Stuff article). Speaking about the shift (see Youtube video), Fonterra said that they are increasing production and that they have also committed to 20% co-firing.  Fonterra commented as follows on the proposals for new dryers and fuel type:
Second dryer:  "We have appreciated the opportunity to hear a range of submissions and opinions on the proposal to expand our Studholme site. What came through strongly was the need to mitigate visual and environmental impacts where possible, as well as robust debate around whether both new dryers were needed. We have listened to all feedback and, consequently, we have decided to seek consent for one dryer only. Should South Island milk volumes grow as expected in the coming years, Fonterra will investigate other locations suitable for development."
 
Biomass commitment:  "Should consent be approved for a new dryer at Studholme, Fonterra's aim is to replace up to 20 per cent of its coal with biomass. While cost and security of supply will always be considerations when looking at the day-to-day volumes of biomass burned, this 20 per cent figure is a target that we intend to meet whenever possible. Should consent be granted, Fonterra will commit to the significant investment to build a boiler capable of co-firing these large quantities of biomass as a demonstration of our genuine intention to begin transitioning out of coal and towards less environmentally impactful fuels."