Bioenergy Technologies Office 2019 R&D State of Technology
Bioenergy Technologies Office State of Technology – 2019 Research and Development Status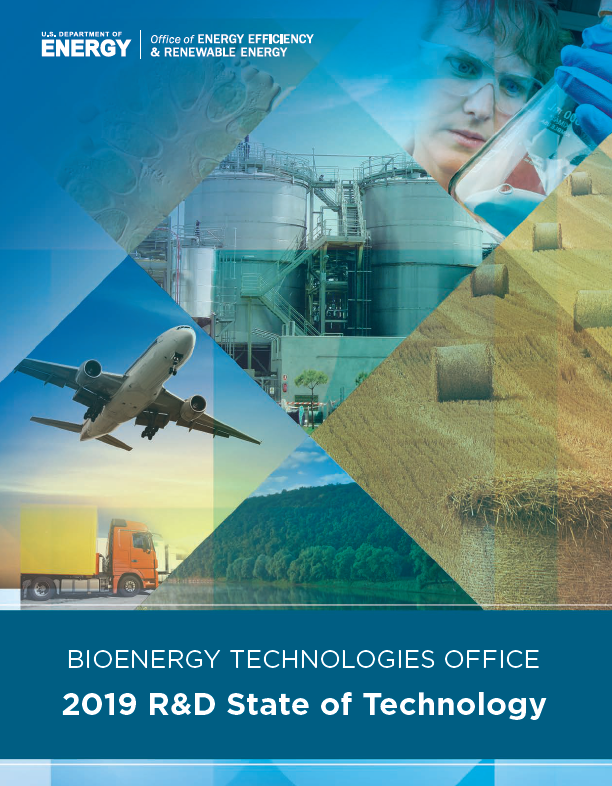 The U.S. Department of Energy's Bioenergy Technologies Office (BETO) funds research and development (R&D) on technologies necessary for the deployment and production of cost competitive bioenergy, primarily biofuels. Results of experimental efforts are periodically compiled and compared with benchmark technology designs to assess overall progress. This report provides a status of those R&D efforts at the end of 2019.
This report first describes the approach for assessing progress followed by specific technology pathway configurations within which progress is charted. Each pathway configuration is described separately and the state of technology progress is presented for the combined pathway as well as for pathway components. Detailed component descriptions reference technology barriers and challenges that are detailed in the appendix.
This section of the website is restricted to financial members of the Bioenergy Association. To enter it, please enter your username and password in the boxes below. If you would like the system to store this information on your computer for future sessions then tick the 'Remember Me' box (and don't use log out).