Climate Change Mitigation Options for New Zealand
a report by The Royal Society of New Zealand, April 2016
This report Transition to a low-carbon economy for New Zealand takes an in-depth look into climate change mitigation options for New Zealand. It finds that many mitigation options are already well-understood and achievable. Achieving a low-carbon economy for New Zealand involves taking low-risk climate mitigation actions now and planning for more ambitious greenhouse gas emissions in the future.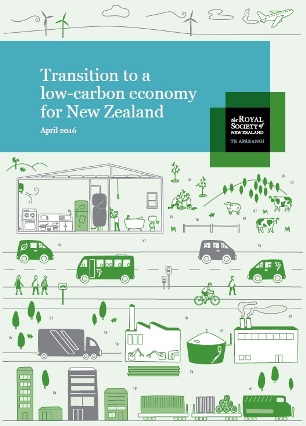 The report identifies opportunities in the sectors of:
heat supply
electricity supply
transport
buildings
industry
agriculture
forest and other land-use
It also considers the interactions between technology, policy and behaviour and the factors that either limit or provide opportunities for change, and gaps in our knowledge.
Sorry!
This document can only be viewed by Bioenergy Association members.
Please
log in
to view it:
---
This section of the website is restricted to financial members of the Bioenergy Association. To enter it, please enter your username and password in the boxes below. If you would like the system to store this information on your computer for future sessions then tick the 'Remember Me' box (and don't use log out).