Case Study: ECO-HK 120 Hargassner wood chip boiler, University Hall of Residence, Carrington College, Dunedin
Carrington College, University of Otago, Dunedin, New Zealand
a case study by Rob Mallinson of Living Energy, prepared with funding from EECA, June 2018
An examination of the deployment of twin small-scale wood chip boilers to heat a University Hall of Residence, the Business Case, and the experience so far.
Contents: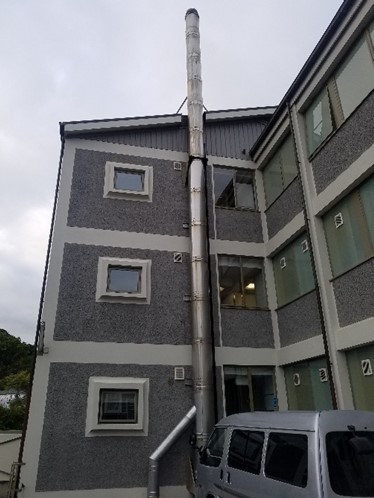 Backgroud
Business Case
Equipment specifications
What actually happened ?
Sensitivity analysis
Risk analysis
Summary
Image: The 83-bedroom Jenkins House
(part of Carrington College) now heated with wood chip
This section of the website is restricted to financial members of the Bioenergy Association. To enter it, please enter your username and password in the boxes below. If you would like the system to store this information on your computer for future sessions then tick the 'Remember Me' box (and don't use log out).