Dairy and forestry industries in the Central North Island
Abstract
The aim of the study is to provoke and promote constructive discussion on how opportunities for complementarities can be generated at a land enterprise (farm or forest) and catchment level to create beneficial scenarios for the dairy and forestry industries. In that regard the study is deliberately simple in its approach: other sectors of the economy are excluded to keep the scenarios easy to understand and focused.
The writers looked at land use on similarly-sized land areas to contrast the economic, environmental and social impacts from both industries in the region. Such a discussion will help stakeholders: comply with current national environmental policies such as the National Policy Statement for Freshwater Management (NPSFM) and the emissions trading scheme (ETS); inform pathways for achieving regional economic growth within environmental limits; and indicate how the integration of land uses at different scales can be achieved more effectively than in the past.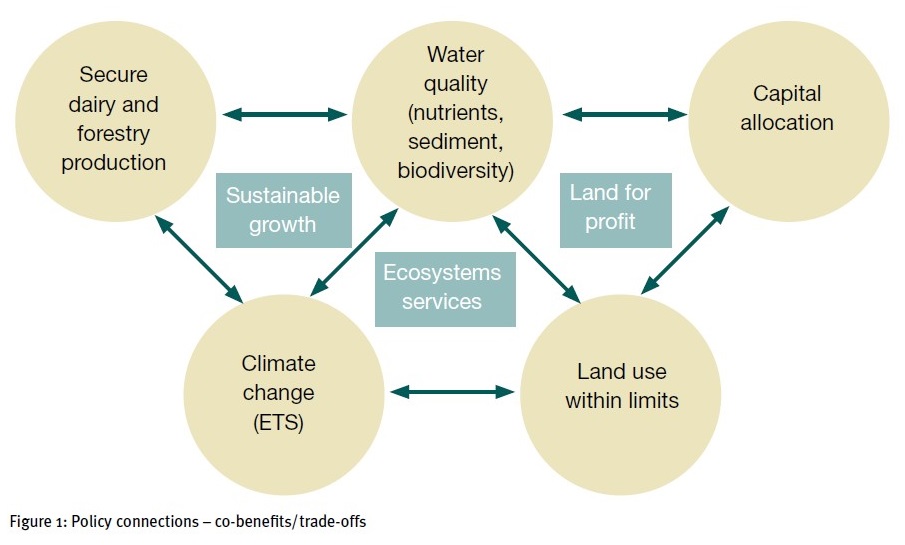 Click here to read the full document.
This section of the website is restricted to financial members of the Bioenergy Association. To enter it, please enter your username and password in the boxes below. If you would like the system to store this information on your computer for future sessions then tick the 'Remember Me' box (and don't use log out).