Emissions reduction plan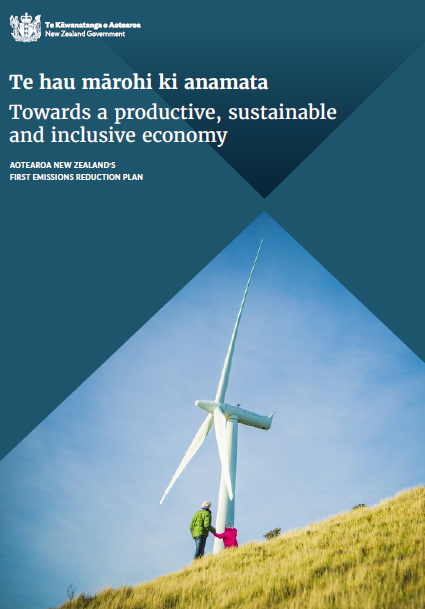 The New Zealand government has released its Emissions Reduction Plan which sets out its polices and programmes for the first emission reduction period as required by the Climate Change Response (Zero Carbon) Amendment Act 2019.
The independent Climate Change Commission published its advice in June 2021 and Government set out in the discussion document matters of the advice for which further public consultation was required.
In August 2021 the New Zealand Ministry for the Environment published a discussion document Te hau mārohi ki anamata - Transitioning to a low-emissions and climate-resilient future setting out possible policies for reducing emissions which would be included within the Emissions Reduction Plan.
The Emissions Reduction Plan sets out the policies and strategies Aotearoa New Zealand will take to meet its first emissions budget, helping to transition to a low-emissions future in a way that is achievable and affordable.
Click on the links below to view:
Bioenergy sector read to ensure success of the Emission Reductions Plan - media release
Associated documents