Ethanol Australia's octane enhancer
Implementation of the aromatics pool reduction in Australia's fuel standards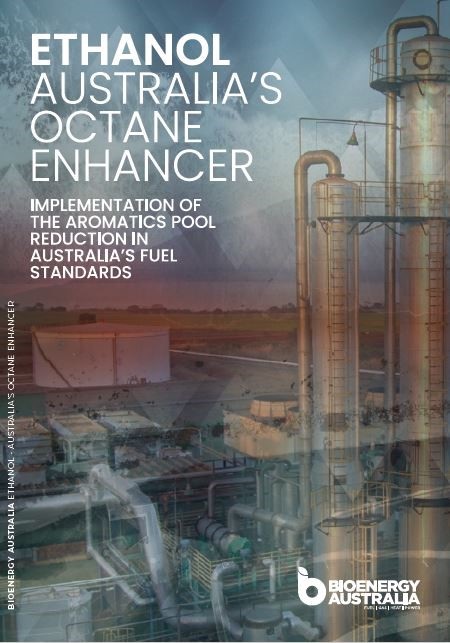 The report Ethanol as Australia's Octane Enhancer - Implementation of the Aromatics Pool Reduction in Australia's Fuel Standards (August 2021) has been released online and presented as part of the US Grains Council and Bioenergy Australia co-hosted webinar: "Ethanol: Decarbonization of Transport Fuel in the Bioeconomy". If you missed the live event, you can view the recording here.

This report, commissioned by Bioenergy Australia explores the potential for ethanol in Australia. Australia is well-positioned to achieve legislated aromatic reductions using ethanol which will have broad environmental benefits, generate new jobs and regional investment, reduce greenhouse gases, and improve fuel security. Prepared by co-authors Keith Sharp and Bhavisha Kallichurn of TfA Group.
Click here to read the full document.