Report: Feasibility study for the production of biogas and organic fertiliser in the agriculture and food management sectors in Samoa
This report was prepared by Murray Ward for the UN Food and Agriculture Organisation, 2013.
The use of biodigesters in Samoa and other Pacific Islands has so far been limited to just small demonstrations, mostly involving piggeries. However, Samoa has abundant potential feedstock resource for biodigesters, and the possibility to product nationally significant amounts of bioenergy in distributed systems at farms, villages and in plantation estates.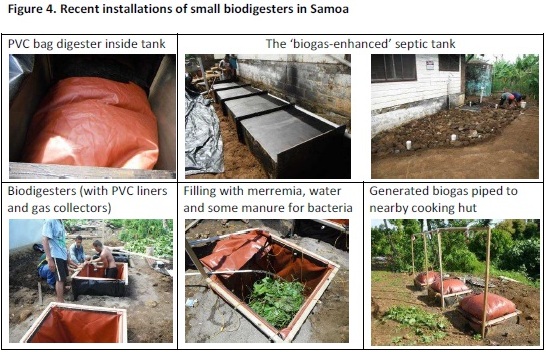 This section of the website is restricted to financial members of the Bioenergy Association. To enter it, please enter your username and password in the boxes below. If you would like the system to store this information on your computer for future sessions then tick the 'Remember Me' box (and don't use log out).