Fertile Ground: The role of digestate in Australia's circular economy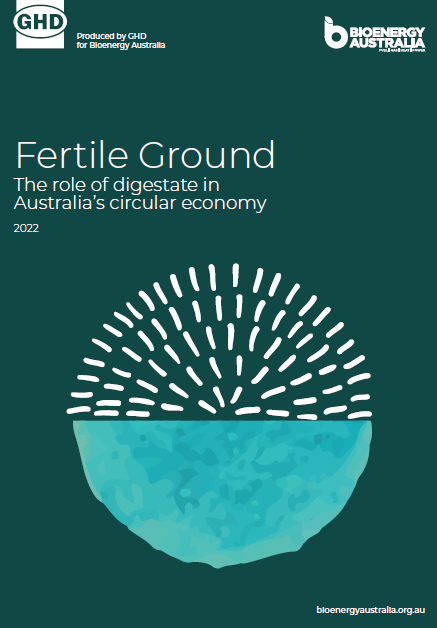 This report highlights that Bioenergy will play a central role in creating a circular economy. Anaerobic digestion will be an increasingly important process for the supply of that bioenergy, in the form of biogas. As biogas production increases, so will digestate as its corresponding residual output. Digestate offers an economical, enriching fertiliser that bolsters and replenishes the soil, while reducing waste to landfill and lessening GHG emissions. The sooner we do more with digestate the better.
Click here to read the full document.