Gore Rest Home follows the wood energy pathway
For Parata Rest Home the conversion to wood energy when their lignite boiler required costly repairs was an obvious one.
The board of trustees had to consider either staying with the lignite option, running the facilities heating systems on diesel or clean burning wood.
The trustees wanted to ensure the system was future proof so lignite was ruled out because of the possibility of future emission charges, as was diesel in addition to its relatively high cost. After consideration wood proved the long-term cost-effective option.
Board of Trustee Chair Rex Shallard said that while it comes down to money at the end of the day it is comforting to know that wood is also the healthiest option for both the residents and the wider community.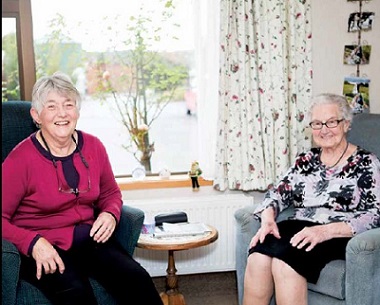 This section of the website is restricted to financial members of the Bioenergy Association. To enter it, please enter your username and password in the boxes below. If you would like the system to store this information on your computer for future sessions then tick the 'Remember Me' box (and don't use log out).