Guide: Energy efficiency best practice - steam, hot water and process heating
Energy Efficiency Best Practice Guide Steam, Hot Water and Process Heating Systems, a Sustainability Victoria (Australia) publication.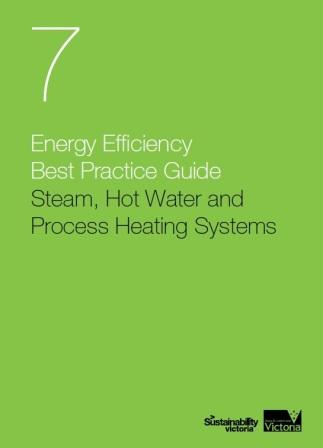 This document is a step-by-step guide to improving energy efficiency in boilers, steam systems, hot water systems and process heating and achieving best practice that will lead to benefits for your business. There are several questions and issues covered by this guide, including:
what are the basis components of industrial steam
hot water and process heating systems?
how can I tell if the system is functioning efficiently?
what are the areas where systems can be improved
to operate more efficiently?
what energy source should I use?
By following this guide, you will be able to determine what changes can be made to improve the operation and performance of equipment, reduce operating costs and improve environmental outcomes. The guide has been developed to lead decision makers and service providers through system changes; it is not intended to be a thorough technical guide. References for more detailed technical information are provided.
Sorry!
This document can only be viewed by Bioenergy Association members.
Please
log in
to view it:
---