Compact and automated on-farm biogas production in Ontario, Canada
Case story
Canada has 37 operating on-farm anaerobic digestion systems, with most of these located on larger dairy farms in the Province of Ontario. Smaller biogas systems allow farmers to derive the many benefits of anaerobic digestion (AD) technology, such as manure valorization, pathogen reduction, improved nutrient availability and new revenue streams, without incurring the extra management and capital investment associated with larger systems.
This IEA Bioenergy Task 37 case story of a micro biogas concept installed in a relatively small scale dairy farm in Ontario shows how compact and automated AD systems offer an affordable and practical option for smaller farms to reduce their environmental footprint, provided the supportive policy framework exists.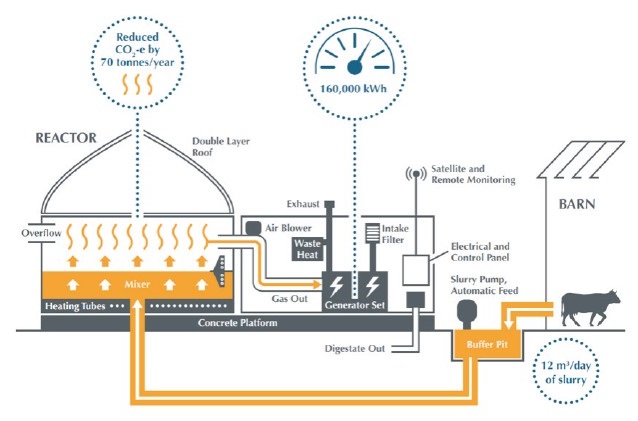 Click here to read the full document.