Report: Waste to Energy an ESWET handbook
"Everything you always wanted to know about Waste-to-Energy"
A European Suppliers of Waste to Energy Technology (ESWET) handbook
There is not a doubt that reduction, reuse and recycling of waste are the top priorities in waste management. But as 'Zero Waste' is not realistic in the foreseeable future, Waste-to-Energy has an important role to play for residual waste, since it is a preferred alternative to landfilling.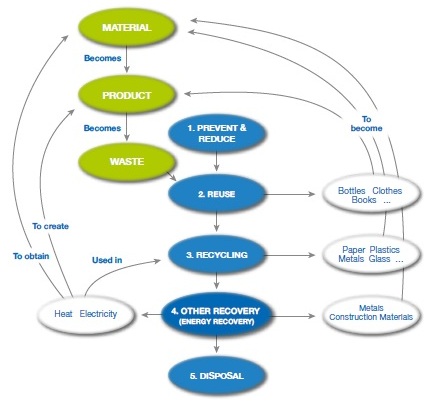 The Waste Hierarchy, from the Waste Framework Directive (2006)
This section of the website is restricted to financial members of the Bioenergy Association. To enter it, please enter your username and password in the boxes below. If you would like the system to store this information on your computer for future sessions then tick the 'Remember Me' box (and don't use log out).