Technical Guide 01: Solid biofuel classification guidelines
Full versions of all Bioenergy Association documents are available free to Bioenergy Association Members.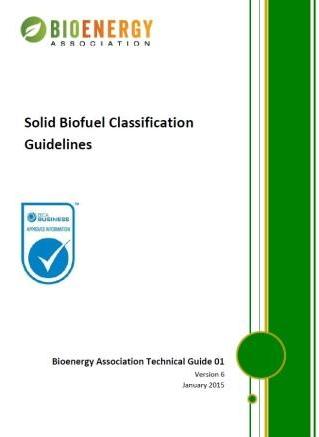 These guidelines for classification of solid biofuels were prepared to provide a common terminology and methodology for classifying, specifying and declaring the quality and properties of traded solid biofuel in New Zealand. In most cases it is expected that the traded fuel will be a wood fuel.
View current Tech Guide 1
Proposed edits to Technical Guide 1
Please send your comments or reviews to the Executive Officer.
Section 10
Section 10 of Technical Guide 1 is being revised. The draft can be viewed in the following link - view draft Tech Guide 1 under review
Section 17
International wood fuel standards and classes - thie new section under discussion can be viewed in the following link - view new Section 17