Technical Note SB71: Making paper pellets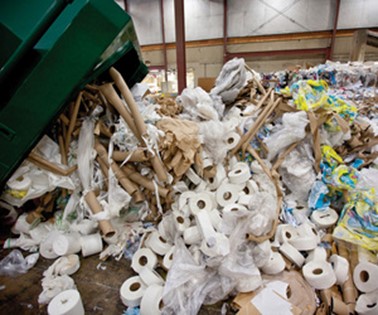 Despite a decline in its paper product sector, Wisconsin holds the reins to an industry that shows enormous potential for cofiring with fossil fuels: pellets made from industrial paper waste.
With both a comparable price and the ability to be handled just like coal, as well as resistance to weather-related degradation, paper pellet biomass fuel was the only choice for Manitowoc Public Utilities, a small Wisconsin electricity provider.
"The paper pellets have been great for us because they help us handle wet fuel," he says. "When our petroleum coke gets wet, one of the things that makes it a lot easier for us is to put quite a bit of paper pellets in at that time. Not only does it tend to suck up some of the moisture, but it literally makes the product flow better so we have a lot less bridging and blockages."
Click here to read the full document.