Web131004: Export of wood fuels - making long distance transport competitive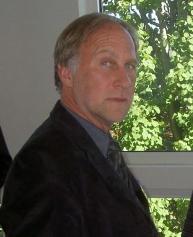 Webinar - Export of wood fuels - how to make long distance transport competitive, (4 October 2013), presented by Douglas Bradley, President of Climate Change Solutions at 9.30am (NZ time), via GoToMeeting.
This webinar aimed to address biomass development and export opportunities for New Zealand and focussed on:
supply chain game changers, how to make long distance transport competitive,
A €200 million Bio-trade Equity Fund is now being developed that will invest worldwide in the whole biomass supply chain; plants (pellets, torrefied wood, pyrolysis oil) and supply chains (efficient harvesters, rail cars, port storage and handling).
In the webinar, Douglas Bradley discussed the work of the IEA Bioenergy Task Group 40: Sustainable International Bioenergy Trade and introduced the proposed Bio-trade Equity Fund. Douglas Bradley and Kendal Bradburn of Climate Change Solutions attended the Bioenergy Australia conference Nov 25-26, and were interested in exploring New Zealand biomass supply opportunities.
Sorry!
This document can only be viewed by Bioenergy Association members.
Please
log in
to view it:
---
This section of the website is restricted to financial members of the Bioenergy Association. To enter it, please enter your username and password in the boxes below. If you would like the system to store this information on your computer for future sessions then tick the 'Remember Me' box (and don't use log out).