Web161021: Global biofuels perspectives
Presented by Paul Bennett, Science Leader, Clean Technologies at Scion on 21 October 2016
Use the link at the bottom of the page to access the webinar recording
About the webinar
The transport biofuels sector is evolving internationally in a range of different ways. The pulp and paper sector is a key player as they look for new products and markets. Climate change and the realisation that we have to transition to a post petroleum era also provide strong incentives. Marine and rail are markets where opportunities exist with limited infrastructure requirements.
The Bioenergy Association has invited Paul to share some of his experiences and knowledge and outline some of the messages, opportunities and barriers which he sees will shape the development of the New Zealand biofuels market.
Continuing Professional Development: Bioenergy Association supports members by providing opportunities such as this webinar that contribute towards Continuing Professional Development and maintaining registration as a biofuels adviser. Contact the Executive Officer for more details.
About the presenter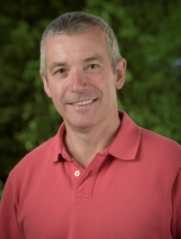 Paul Bennett is the Science Leader, Clean Technologies at Scion.
Paul is responsible for Scion's research and development efforts on Biofuels, Bioenergy, Environmental Technologies and Industrial Ecology. Paul has a Chemistry background, with over 25 years technical and commercial expertise in transport fuels, biofuels and bioenergy.

He has experience in developing commercial biofuel projects in the oil industry, managing technology development and implementation strategy for a wide range of companies and for the UK Government.
Currently, his key focus is identifying the optimum route to large scale implementation of bioenergy and biofuels in New Zealand. New Zealand faces challenges over its commitments toward climate change and over energy security. Biofuels and bioenergy can help to address these challenges, but it needs alignment along the supply chain, from feedstock producers to the end users of products to be successful.
This was a free webinar courtesy of EECA Business
Sorry!
This document can only be viewed by Bioenergy Association members.
Please
log in
to view it:
---