Web170516: Extracting additional value from anaerobic digestion of difficult wastes
About the webinar
Anaerobic digestion of problem wastes can be made very attractive by the extraction via anaerobic digestion of valuable products such as nitrogen, ammonium sulphate and solid organic phosphorus fertiliser.
Ductor of Finland have now commercialised the processes and offered to discuss these with us. Fermentation technology enables the removal of over 60% of the nitrogen contained in organic waste materials. The microbiological solution reduces a controlled amount of nitrogen from the substrate prior to the anaerobic digestion process.
About the presenter Dr Ilkka Virkajärv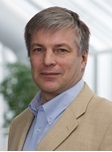 Dr Ilkka Virkajärvi has over 25 years of experience in fermentation and downstream processing. He has worked with R&D organisations as well as industrials.
Ethanol fermentation and biofuels in particular have occupied over ten years of his professional life, first with the Finnish State Research Centre, then Pöyry Ltd and Kemira Ltd.

Ilkka is a patent holder, and has international publications and a book chapter to his name. Email Dr Ilkka Virkajärvi
Sorry!
This document can only be viewed by Bioenergy Association members.
Please
log in
to view it:
---