Web180821: Sampling and testing solid biomass fuels
This webinar was held on 21 August 2018 at 2pm (NZ time), 10am (AWST), 11.30am (ACST) and 12noon (AEST)
The webinar discussed best practice sampling and testing and covered what the supplier may do themselves and what an independent party will do. Attendees gained:
information to assist develop on-site solid biofuel sampling and testing methods
information on different on-site test tools
an understanding what tests an independent testing laboratory can do
an understanding of what is necessary for contract assurance and how this differs from testing that would assist problem diagnosis.
information that will keep sampling and testing costs appropriate to the fuel type and source.
About the presenter

Ben Rumsey has a BSc from Victoria University in Chemistry and is a Research Officer in CRL Energy's Solid Fuels Laboratory in Lower Hutt.
He is involved in the analysis of a wide range of fuel types and sees a range of biomass samples through the lab, from routine QC to troubleshooting samples.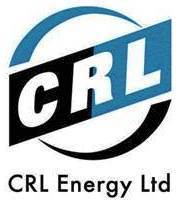 He is also involved in many research projects around solid fuel and thermal treatments.
Access to presentation and recording
Click on the following link to view a recording of the webinar.
Sorry!
This document can only be viewed by Bioenergy Association members.
Please
log in
to view it:
---