Wshop201202: The production and use as biofertiliser of digestate derived from source segregated organic waste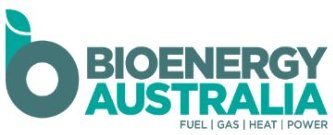 A joint Bioenergy Association New Zealand and Bioenergy Australia virtual workshop
If you are considering processing source separated organic waste into a biofertiliser, or are a regulator, you should participate in the workshop to assist establish a best practice guide for New Zealand and Australia.
How to access recording and presentations from the workshop
Use the link below to access the Workshop Booklet. The Booklet includes :
The Workshop Programme with links to the presentations
A link to the workshop recording, and
Profiles (where provided).
Click here to read the full document.
This section of the website is restricted to financial members of the Bioenergy Association. To enter it, please enter your username and password in the boxes below. If you would like the system to store this information on your computer for future sessions then tick the 'Remember Me' box (and don't use log out).