Integration of anaerobic digestion into farming systems
in Australia, Canada, Italy, and the UK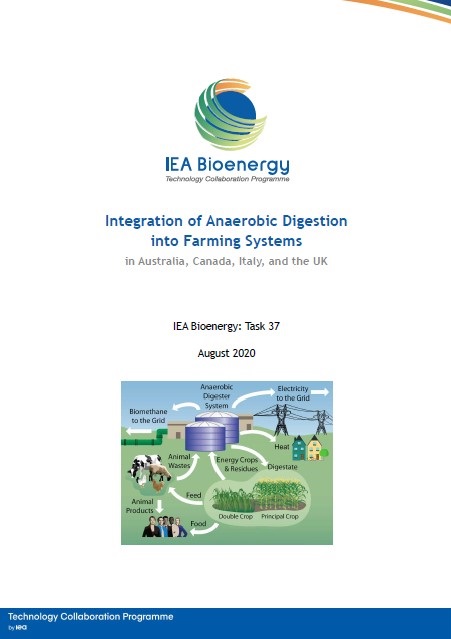 This report assesses the role of biogas integrated into the farming system through examination of policy, practices and strategies in four very distinct countries with very different climatic conditions. (Australia, Canada, Italy and the UK). In Australia, AD is used primarily to reduce the environmental impact of waste waters from red meat processing and piggeries.
The Canadian section describes the regulatory framework for AD in agriculture in the different provinces. Italy has seen widespread adoption of the Biogas Done Right concept – a set of innovations that includes AD as a core technology. In the UK, AD of manure along with improved crop production technologies, including precision agriculture, are reducing the environmental footprint of agriculture.
Other environmental benefits such as the destruction of pathogens and weed seeds are also noted.
Click here to read the full document.
This section of the website is restricted to financial members of the Bioenergy Association. To enter it, please enter your username and password in the boxes below. If you would like the system to store this information on your computer for future sessions then tick the 'Remember Me' box (and don't use log out).