New Zealand Energy Strategy 2011-2021
New Zealand Energy Strategy 2011-2021 : Developing our energy potential, and the New Zealand Energy Efficiency and Conservation Strategy 2011-16
(published in August 2011 on behalf of the New Zealand Government by Ministry of Economic Development.)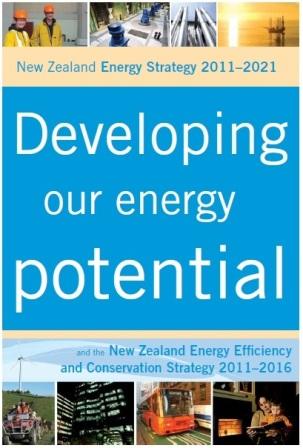 The New Zealand Energy Strategy sets the strategic direction for the energy sector and the role energy will play in the New Zealand economy. It is in New Zealand's interest to use its portfolio of energy resources to maximise economic opportunities in a way that is environmentally-responsible.
The strategy focuses on four priorities to achieve that:
diverse resource development;
environmental responsibility;
achieving efficient use of energy; and
promoting energy security and affordability.
None of these priorities is more important than the other.
Related resources
Click here to read the full document.