Web180731: Guide to anaerobic digestion treatment of farm waste


This webinar was held on 31 July 2018, at 2pm NZ time
The guide is aimed to provide any practitioner with some basic tools to help them through the entire process from conception to commissioning and operation with health and safety of people and plant equipment as the main priority. New Zealand Standard NZS 5228 parts 1 and 2: 1987 The Production and Use Of Biogas, Farm Scale Operation was withdrawn around September 2014 without replacement. Since then there has been no guidance for the development of farm scale anaerobic digestion equipment Bioenergy Association commissioned BPO Ltd to prepare a best practice Technical Guide which would draw on the relevant parts of NZS5228 and either update them or modify so that they were appropriate for a modern anaerobic digestion facility.
The guide is divided into 3 sections:
Technical guide – the fundamentals of farm-based anaerobic digestion
Implementation guide – applying the fundamentals during design and construction
Operation guide – basic tools to run the anaerobic digestion plant efficiently and sustainably
The objective of the guide is to encourage considerations of anaerobic digestion as a sustainable and beneficial tool for farm waste management. It provides comprehensive reference material to evaluate feasibility of production and utilisation of biogas from available farm residues. For projects with positive feasibility the guide provides fundamental information for flawless execution and long-term sustainable and safe operation of the plant. The Biogas Interest Group of the Association is hosting a webinar-based workshop to discuss the draft gruide and approve it for publication. If you are interested in anaerobic digestion and would like to participate in this workshop you are welcome to attend. The workshop will be led by three of the authors.
About the presenters
BPO Ltd helps industrial processors responsibly treat wastewater and reclaim energy from waste. The BPO team have the expertise, knowledge and global practical experience in design, delivery and operations in waste water treatment and waste to energy solutions. From concept to completion, BPO partners with clients to provide cost-effective and practical solutions.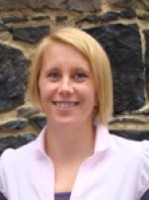 Alzbeta Bouskova, Ph.D. - - Alzbeta has 18 years of experience in design and operation of aerobic and anaerobic treatment technologies, nutrient removal and resource recovery. She is the current convenor of the Biogas Interest Group within BANZ and the member of the Bioenergy Australia's Biogas Task Force.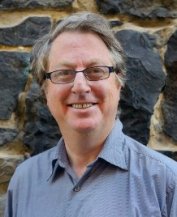 Alistair Broughton, ME (Hons) - Alistair has a strong scientific background in biological treatment systems underpinned by 12 years of experience in the industry. Alistair has successfully commissioned a number of biogas plants including projects located in remote areas of SE Asia.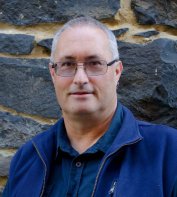 Chris Hearn, Ph.D. BTech - Chris's more than 30 year's practical experience is very valuable in ensuring that BPO's solutions are not only cost-effective but are easily operated, highly flexible and robust. Chris specialises in risk assessment and plant troubleshooting.
Access to the webinar recording and slides
Click on the following link to view the webinar recording and slides.
Sorry!
This document can only be viewed by Bioenergy Association members.
Please
log in
to view it:
---